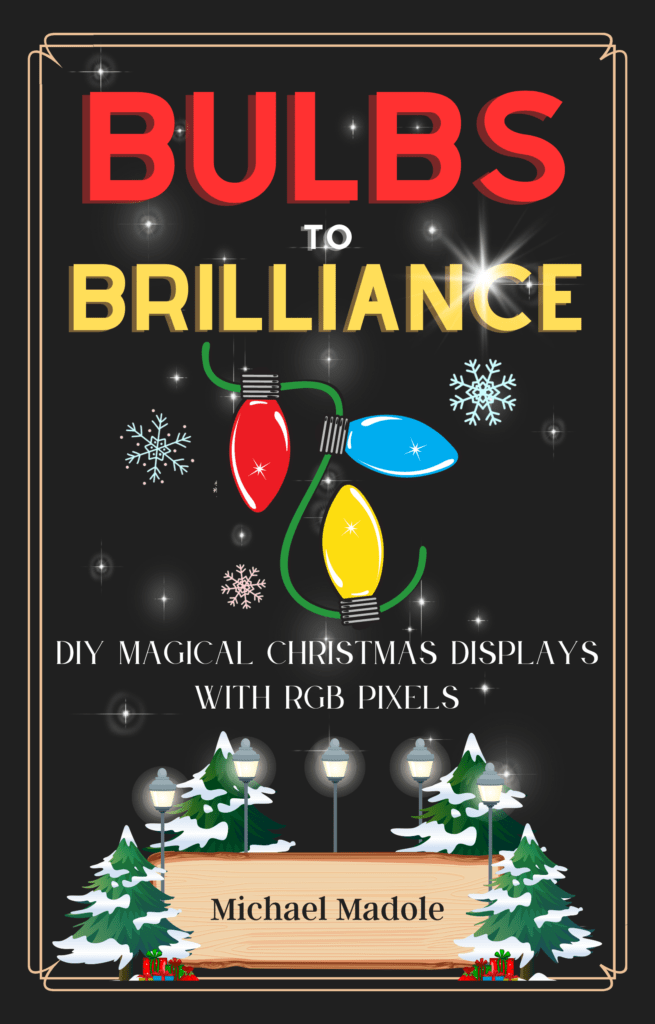 Embark on a luminous journey into the vivid realm of pixel and RGB LED lights. In this comprehensive guide, Michael shares his insights, expertise, and passion for creating mesmerizing residential Christmas light displays that echo the wonder and magic of the holiday season.
The guide serves as an illuminating roadmap, thoroughly detailing every step of the process. From the stages of planning and designing to understanding the technology behind pixel and RGB LED lights to the grand switch-on, you are guided through every facet of creating a memorable spectacle of lights. Discover the versatility of pixel and RGB LED lights and the virtually limitless possibilities they provide. Michael unpacks these lights' technical complexities and nuances, discussing various types such as WS2811s and addressing considerations for their controllers, from DMX to Ethernet or E.131 to WiFi controllers.
Further, explore the world of sequencing with powerful software and free light show creator that has revolutionized the realm of residential light displays. Michael will walk you through the interface, giving you a comprehensive understanding of how to harness its capabilities to design and synchronize your light show with your favourite holiday tunes. Michael continues beyond the logistics of the light display. He also navigates the terrain of safety considerations, potential challenges, and public reception, sharing his tried-and-true strategies for dealing with increased traffic, noise complaints, and the importance of maintaining a harmonious relationship with your community.
Whether you're a hobbyist, an electrician, or someone who wishes to transform their home into a beacon of Christmas cheer, this guide is a thorough and practical manual to the vibrant world of pixel and RGB LED lights. Join Michael on this colourful journey, and learn how to bring the enchanting sparkle and pulsating rhythms of pixel lights to your Christmas display.
View Paperback & Kindle versions on Amazon. ⬅️ Click Here!